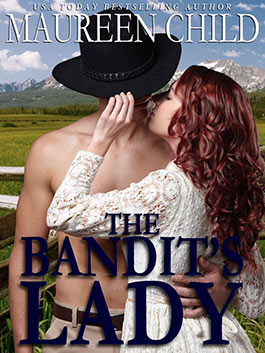 The Bandit's Lady
There's the law… and then there's justice.
Quinn Hawkins doesn't want to rob the Yellow Dog bank – it's the only way he can reclaim what's rightfully his. But he didn't count on a stubborn, beautiful schoolteacher, fresh off the stage, seeing him without his mask. He has no choice but to take her along on his daring escape.
When Winifred Matthews came West for adventure, she never imagined she'd be lucky enough to be taken captive by a real, live outlaw! She's thrilled to be living out one of the stories she loves to read. Except… Quinn is far handsomer than a villain ought to be, and his lingering kisses are more dangerous than any gun.
As the bandit and his lady race across Texas, they discover that sometimes, the worst day of your life can turn into the best thing that ever happened to you.