June 2005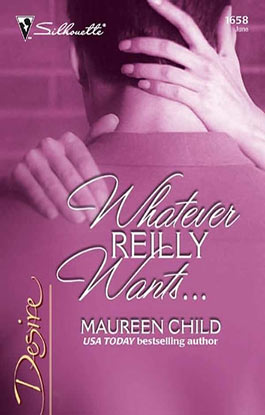 Whatever Reilly Wants
also printed in "Kiss Me, I'm Irish"
ONE REILLY DOWN, TWO TO GO ...
Connor Reilly had laughed at his brother for being the first triplet to lose the "no sex for ninety days" bet. Though there were two long, tempting months ahead for him, Connor was determined to go the distance. Because not only was he a marine; he was a Reilly ...
For two years, Connor had been coming to Emma Jacobsen's shop, and she'd listened to him talk about this woman and that one. She'd thought their friendship was special. Until he admitted how "safe" and "comfortable" he felt around her. Well, war declared! She was going to show her "pal" just how much of a threat she could be to his winning the bet!