October 26, 2021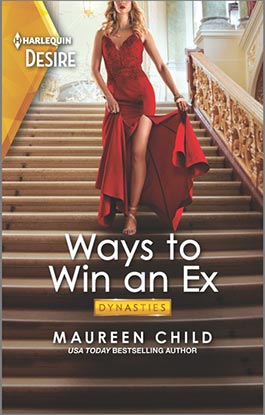 Ways to Win an Ex
He's back and working with her…but this time she's making the rules in this Dynasties: The Carey Center novel from USA TODAY bestselling author Maureen Child.
Can she have her cake…
and her ex, too?
Single mom Serena Carey must pull off the ultraexclusive Carey fundraiser without a hitch. Which is exactly the moment Jack Colton walks back into her life. After seven years, the hotelier is more gorgeous than ever, and the chemistry between them still sizzles. Now he's offering Serena a business boost she can't refuse…and she's offering an invitation to her bed he can't resist! Serena sees her chance to set the terms and change the rules of the game. But is she playing for keeps this time?
From Harlequin Desire: A luxurious world of bold encounters and sizzling chemistry.