September 2021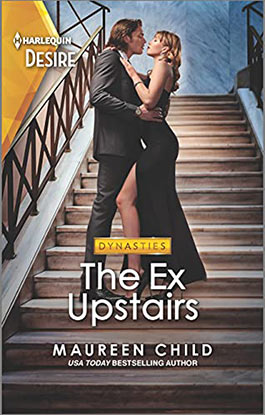 The Ex Upstairs
Will going undercover as her ex's maid lead to a reunion? Find out in USA TODAY bestselling author Maureen Child's first novel in the Dynasties: The Carey Center series.
She never knew she'd go this far
to keep her enemy this close!
When CEO Henry Porter snaps up a coveted property, Amanda Carey declares war on her ex-lover and business rival. Posing as a maid in his Beverly Hills mansion is the perfect way to tease out his corporate secrets. But before long, her brilliant plan lands her in Henry's bed again. With her cover blown, Amanda realizes her entire future is riding on the man who seems determined to ruin her… Or is he about to turn the tables yet again?
From Harlequin Desire: Luxury, scandal, desire—welcome to the lives of the American elite.