September 1998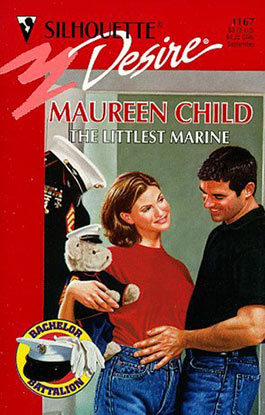 The Littlest Marine
FROM SIR GALAHAD TO FUN-LOVING FAMILY MAN?
Bachelor marine Harding Casey was about to face his greatest challenge -- fatherhood. But convincing his expecting -- and reluctant -- bride to marry him was going to be his toughest battle yet!
For Elizabeth Stone didn't know if her jitters were caused by Harding's incredible good looks -- or the fear of marrying without love. Could her intended groom prove that his marriage proposal was about more than giving a name to the littlest marine she was carrying?