April 2014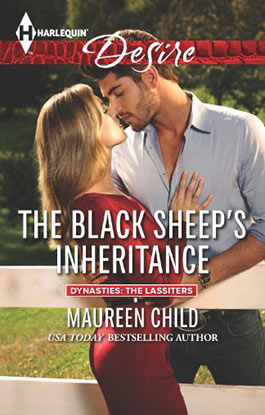 The Black Sheep's Inheritance
Follow the money…into bed!
Estranged from his adoptive father, Sage Lassiter earned his own billions. But when J.D. Lassiter leaves a fortune to his private nurse in his will and cheats his own daughter of her rightful inheritance…Sage is enraged, to say the least. He's sure nurse Colleen Falkner isn't the innocent she appears. And he's willing to go to any lengths to expose her…even seduction.
But using sex—crazed, incredible sex—to find out what she knows could backfire. Because Colleen is not what Sage expected. And like it or not, she's about to demolish all the barriers he's carefully constructed around his heart.