April 2014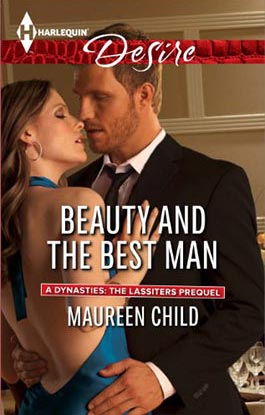 Beauty and the Best Man
May the Best Man Win…the Maid of Honor?
Lassiter Media millionaire Matt Hollis never let a woman stand between him and his career. But now Matt's best friend is marrying the Lassiter heiress—and her insufferable maid of honor has stolen Matt's heart. Kayla Prince is way more than this skilled negotiator bargained for.
But Kayla's conflicted. The man left her in the lurch for his L.A. gig; now he wants her back? Fool her once, shame on Matt, fool her twice…well, actually, this second chance feels like the real thing. But a fateful night is about to put that feeling to the ultimate test….
Beauty and the Best Man is a DYNASTIES: THE LASSITERS prequel novella. The story continues in The Black Sheep's Inheritance by USA TODAY bestselling author Maureen Child, only from Harlequin Desire!