July 2016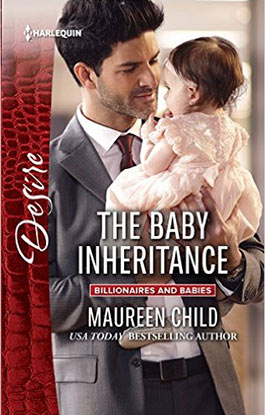 The Baby Inheritance
Is a family in the future for this wealthy bachelor? From USA TODAY bestselling author Maureen Child! 

Divorce attorney to the stars Reed Hudson knows there's no such thing as happily-ever-after. But the red-headed stunner who walks into his office with an infant in her arms will put him to the test. 

Lilah Strong just brought a baby girl to a man who splits up families for a living. Now he wants Lilah to stay on as temporary nanny to his niece. Reed Hudson's plush hotel suite is a world away from Lilah's rustic mountain home. Will their undeniable attraction end in heartbreak…or forever?