January 2016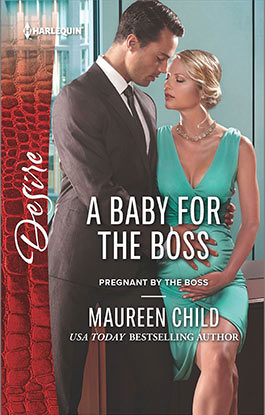 A Baby for the Boss
Is it a baby trap or will the boss become a dad? Only from USA TODAY bestselling author Maureen Child!
When Jenny Marshall meets gaming tycoon Mike Ryan, she thinks she's met The One. But when he realizes she's his competitor's niece he believes she's spying on him! Jenny thinks she's done with Mike…until she gets a new job—and he's her boss!
His angelic-looking employee is more temptation than Mike can resist—even if he still can't trust her. Now, she's pregnant with his baby. Is she playing the most elaborate game of all…or could mother and child be his if only he opens his guarded heart?